5 Simple and Effective Marketing Tips that Actually Work
June 29, 2022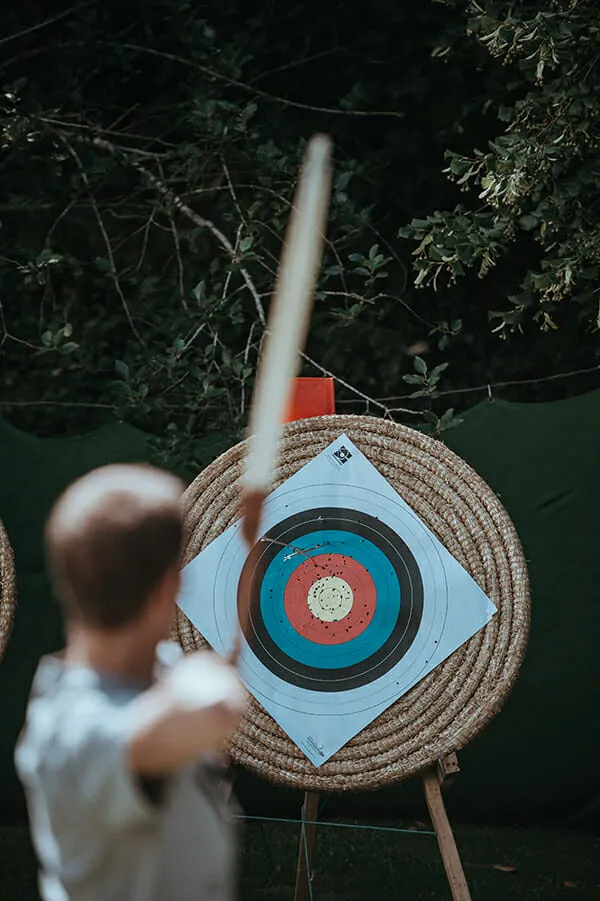 The world of digital marketing can be overwhelming, so we've put together some simple and effective marketing tips for you to implement. New platforms, new techniques, and new strategies pop up every day. How do you know which will help your business and which are a waste of time? We've tried and tested these techniques, finding out what really works, so you don't have to! Here are 5 marketing tips to start with that will help you to grow your business online. Define your target audience. Educating through niche marketing. Build trust through blogging. Utilize social media marketing. And prioritize SEO.
Choose a Target Audience for your Marketing
Before creating any kind of content for your business, it's important to first understand and define your target audience. Your target audience should be the ideal customer for your business. Ask yourself, "if I could have 10, 50, 100 of the same client, who would that be"? Then, research, study, and further define that audience. Where do they live? What is their income level? Which industry do they work in? What are their interests? Identify the need that you can help solve for them.
You can use social media and analytics tools like Google Analytics to get a better idea of what type of person looks at your website or social media currently. Are you reaching your target audience? Check out who is interacting with your competitors who provide similar products or services. Instagram, for example, provides analytics or "insights" to every business account for free. There, you'll be able to get a general idea of the age, gender, and locations of the followers. Use this information to narrow down who's your target, are you reaching them, and what do you need to do differently to reach them.

A great way to find out more about the type of person who is interested in what you're selling is by listening directly to them. If there are already communities online where your target audience interacts often (e.g., Reddit, Facebook Groups), then check those places out to find out their opinions and interests.
Once you have a good understanding of who your target audience is and what they're looking for, begin to create content that is tailored to their interests and likes specifically.
Educate Customers with Niche Marketing
Niche Marketing is a marketing strategy that focuses on one specific group of customers. Rather than attempting to appeal to everyone, niche marketers achieve success by targeting their specific audience with their products or services.
When you think about it, there are actually many advantages to using this type of marketing strategy. By focusing on one kind of customer and tailoring your product or service to them specifically, you will be able to:
Identify who would be interested in your product
Create content that appeals directly to this audience and meets their needs
Show your business' value by highlighting your expertise
Teach your customers something about what you do
Invite them to get to know your business in a personal way
When creating content for your business, you should spend the majority of your time educating and building relationships with some sales posts mixed in. This will create recurring customers who are committed to your brand. Provide value first and the sales will follow.
Build Trust by Blogging
Blogging is an important part of search engine optimization and a great way to connect with your target audience to build your brand reputation. You'll be able to position yourself as an expert in your field while providing niche related content. When people are searching online for help or advice on a topic, the goal is for them to find your blog articles, establishing you as an expert in the field. Here are some reasons why blogging can boost your business' online presence:
The more value you provide to your readers, the more they'll trust you as a brand
Attract new customers by providing niche related content they're searching for
Create a connection between your brand and your potential customers
Blogging isn't just for national brands, either. Blogging can allow you to stand out as a LOCAL expert, improving your local reputation and search presence.
Leverage Social Media Strategy and Marketing
Over the last decade, social media marketing has become a necessity for every business, regardless of what services you offer or products you sell. Social media provides the landscape for you to connect with your customers in a meaningful way, communicating key information, keeping your company top of mind, and building a community. To begin building a relationship with your customers, try these tips:
Create business pages on platforms where your target audience is.
Provide content that showcases the personality of your business
Focus less on "salesy" content and more on educating and engaging your audience
Highlight the human aspect of your company by showing personality
Repost User Generated Content (UGC) and influencer marketing
Cross promote the blog posts on social media, driving traffic to your site, and the other way, reference your social tips and posts on your blog
Get Found Online Through Search Engine Optimization (SEO)
Making sure that your website, as well as your social media profiles, are easily found through web searches is vital to organic web traffic. Search engine optimization (SEO) is a proven way to get more people to your website. Meaning, the content you're working to curate for your target audience is more likely to actually be seen by them. It's a long-term strategy that requires consistent effort, but it is an effective way to find new customers. Simple ways to improve your website's SEO are:
Research optimal keywords and implement them on your site.
Check for good site speed and mobile responsiveness.
Fill out your metadata for all pages and images on your site.
If your business has a local presence, list your company on online directories.
Conclusion
By researching your target audience to get to know them, you will understand the type of content that is valuable to them. You'll then be able to create educational content (such as blogs) according to your research that will have higher rates of engagement and eventually conversion. These blogs, and other social media marketing content, should provide value and include SEO keywords to improve the chances of your target audience finding you. By creating valuable content specifically for your ideal clients, your business will thrive in online marketing while creating a community that's loyal to your brand. Following these simple and effective marketing tips is a great starting point to grow your business.