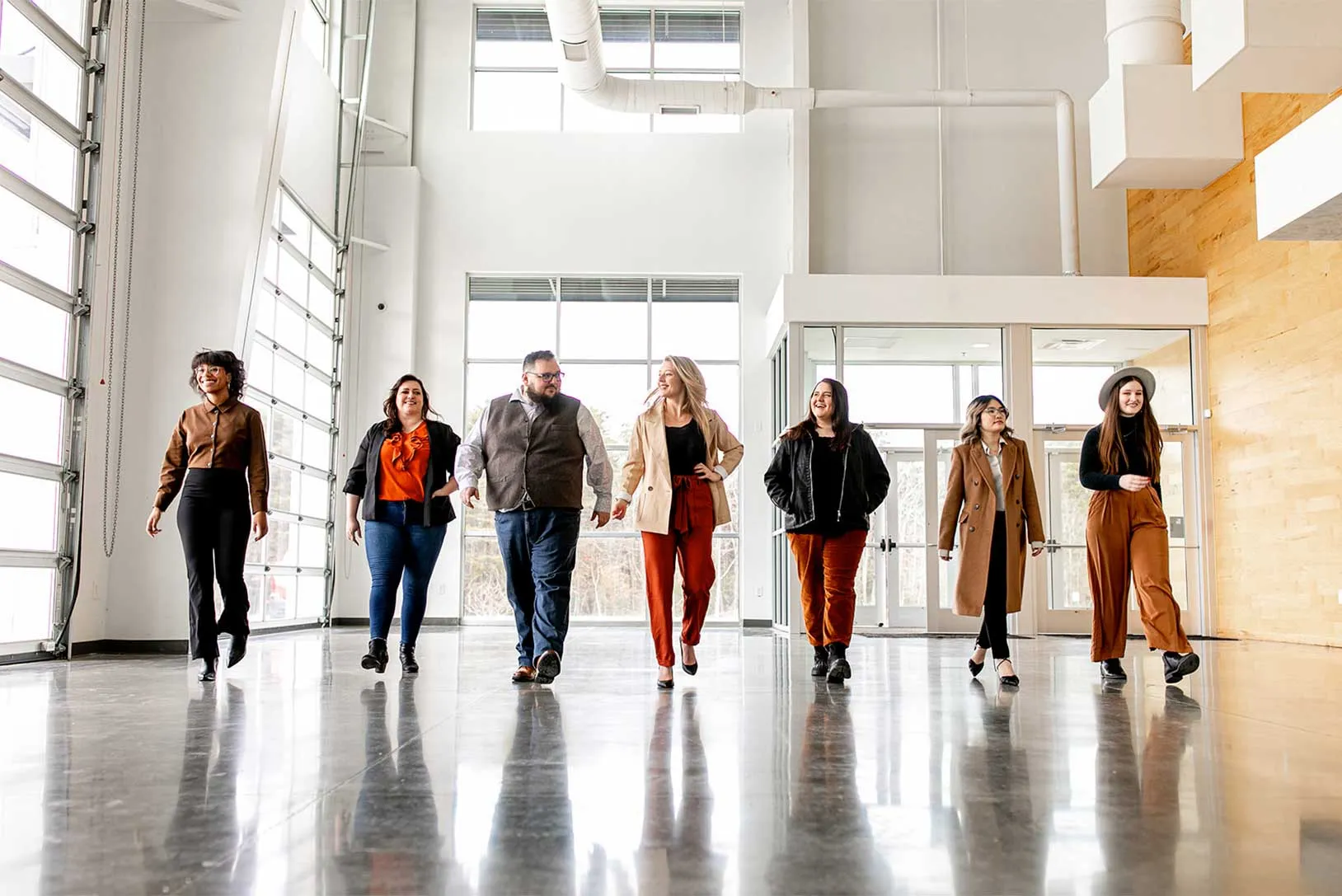 We know it's your uniqueness that opens new possibilities and adds new perspectives to our collaboration. We challenge you to be confident in your quirks!
We understand the importance of design thinking, empathy for the end user, and always challenging ourselves to grow. Does your curiosity keep you hungry?
Work is so much more than checking boxes. We care about business problems and think beyond the task at hand. Does creative problem-solving energize YOU?
Graphic Design Internship
Intern with Stratifi! Contribute to projects in a variety of industries, build your portfolio, and creatively collaborate with our incredible (and a little quirky) team!
Location: Remote - Texas
Position: Intern: Paid
Experience: Print Design, Digital Design, Marketing Strategy, Social Media Basics
Junior Technical / Web Coordinator
Looking to take your web and technical skills to the next level? Come join our team!
Location: Remote - USA
Position: Intern: Paid
Experience: 1-3 years
There are currently no other openings at Stratifi Creative, but, as a rapidly growing business, there are always new opportunities popping up. Send your resume (and portfolio if applicable) to
[email protected]
.
our environment & team culture
We were remote before it was popular, so we know a thing or two about ensuring that your remote experience is comfortable, productive, and refreshing. You spend ONE THIRD of your adult life at work -- and we think it should be meaningful. Our goal is for you to be connected with your teammates, challenged in your personal development, and supported by your leadership. We know that for teams to thrive, it requires us all to evolve, fostering an environment of collaboration and collective growth.
We always look for ways to stay connected and unified with our team, through conversation and fun.
We believe that staying flexible make us stronger and agile.
We're responsive with our team and our clients; communication is key, especially when it comes to remote work.
We work on a variety of brands from social organizations to entertainment industries, and you'll get to touch many of them.
We live for the WOWs from our clients.